Let's talk about sleep and why we need it!  The research shows that the average adult needs 7-9 hours of sleep per night.
​
Sleep helps our body rest and recover.  It is also when our lymphatic system is doing most of its work.  Our lymphatic system is like our bodies' garbage disposal.  It cleans everything up while we are sleeping which helps reduce our overall inflammation and helps our bodies function.  
Matthew Walker reported in "Why We Sleep" that there is a 60% increased risk of injury in an athletic event in athletes who only get 5 hours of sleep.  When we don't get enough sleep, we have reduced motor control and reduced coordination, therefore, leading to increased risk of injury.
Here are some suggestions to get a better night's sleep:
Stick to the same sleep schedule (yes, even on weekends!)

Exercise daily

Maintain a sleep environment conducive to sleep (cool temperature, reduction of light and noise)

Wind down with quiet activities:  About an hour before bedtime, start your routine.  Go brush your teeth, wash your face, put on your pj's, then do a quiet activity such as reading a real book or magazine.  This helps tell your brain that you are going to sleep soon

Avoid reading on a tablet or using your phone or laptop.  The light from the device wakes up your brain

Avoid alcohol, caffeine, and certain medications. Talk to your doctor about any change in medication

Finish eating and doing aerobic exercise at least 3 hours before bedtime

Avoid possible stressful situations before bed such as watching the news, having an argument… etc. 

Avoid negative talk:  instead of saying "I never sleep well. I can't fall asleep," say, "I can fall asleep. I can relax."

Try Yoga or meditation at night to help you relax

If you are dealing with a stressful event in life, schedule a time in the next few days to see a counselor

If you cannot sleep after 20 minutes of trying, go to another room and do something relaxing until you feel drowsy
Here are some positional tips to help you get more comfortable if you have back, neck, knee or shoulder pain while you sleep:
Try sleeping on your side with your head in neutral and a pillow between your knees to keep your spine in neutral while you sleep.  If you have a shoulder issue you might want to place your arm on the pillow for support. 
For more details or to see what this looks like watch the video.​ Post in the comments how many hours of sleep you get each night on average.
If you have any questions about your  pain or if physical therapy might be right for you, please call Pin Point Physical Therapy at 704-612-6797 or email gmorrissey@pinpoint-pt.com.  I'm happy to answer your questions.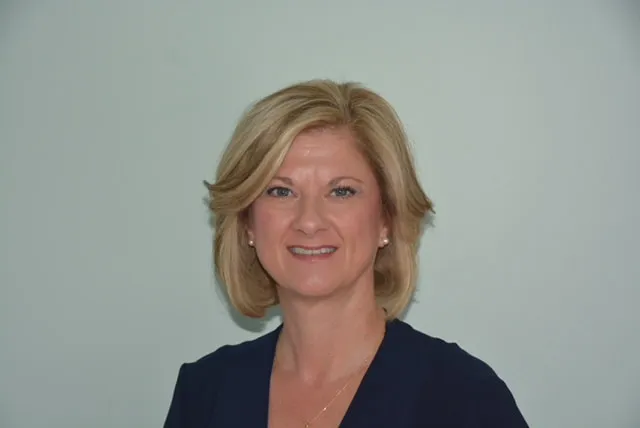 ABOUT THE AUTHOR: Ginger Morrissey
Every day people consult Ginger Morrissey looking for answers to questions about back pain at work, back 
pain with household chores, even back pain with transitioning from sit to stand. Many people have back pain that prevents them from participating in
sports that they love and it leads to a sedentary lifestyle.
The longer people are sedentary the more fear they have of moving. Ginger is a Fellow of Orthopedics and has helped countless numbers of people with back pain return to their normal lifestyle including tennis and golf.
Ginger Morrissey is one of Charlotte's leading physical therapists who helps adults and athletes return to the activities they love without pain medications, injections, or surgery.   She graduated with a degree in Physical Therapy from The University of Oklahoma in 1997.  She has completed numerous post-graduate courses in manual therapy.  She completed a Fellowship in Manual Orthopedics in 2008 with emphasis on the Spine so that she could provide a more advanced service for helping people return to normal movement.  In 2014, she completed her certification in Trigger Point Dry Needling (CMTPT).  This specialized training resulted in her being more thorough and efficient in treating muscles and fascia, the root cause of their back pain.  With more than 20 years of experience, she has worked in numerous clinical settings and treated thousands of people with back pain.​
In her spare time Ginger enjoys spending time with her family, running, playing tennis, scuba diving and doing things in the great outdoors.